For the 9TH year in-a-row, LilyPad Learning Center, has been voted the Best in Story County!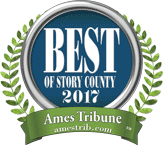 LilyPad Learning Center was voted "Best of Story County" for 2017. We want to take this opportunity to say thank you to our loyal customers. And as always we will continue our strive for excellence in fostering your child's natural desire to explore, discover, create, and become a lifelong learner.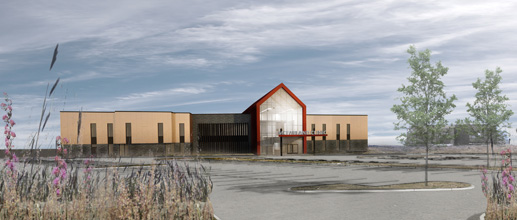 You're invited to attend the groundbreaking of our new facility in Ames!
Thursday, May 11, 12:15pm
Iowa State Research Park - 3500 University Boulevard

LilyPad will be CLOSED the following holidays:
May 29th, Memorial Day
July 4th, Independence Day
September 4th, Labor Day

Ballard District 4 year old preschool registration
4 yr old preschool registration is up and running for our Ballard Program. This program has limited spots and is filling up quickly. The cost for this program is FREE!! Days and hours of the preschool program are Monday-Thursday 8:30-11:30. If you are needing transportation we also provide that for our 4 year old students. For more information please contact Sara or Jocelyn at 515-597-5437.

Madrid District 4 year old preschool registration
Registration is also open for our 4 year old and 3 year old community preschool program in the Madrid School District. We offer a morning and afternoon program, but spots are limited. The 4 year old program is FREE!! Transportation options available also. Please call Sara or Emily at 515-5997-3100 for registration.

SMART Curriculum now used in all preschool classrooms!
We are very excited to announce that will be adding an additional program to our preschool rooms. LilyPad Learning Center will be piloting the S.M.A.R.T. program with in all of our 3 and 4 year old preschool programs. The focus of S.M.A.R.T. is to incorporate movement and academics so that both sides of the brain are working simultaneously. Unfortunately kids are moving less and less through out their days and spending more time in front of digital screens and less time running and jumping. The affects of this are now starting to show up in our academic success. We had the opportunity to tour a program in Dyersville, Ia that has been running the program for 2 years and the results and personal stories were amazing. We will be piloting the program through the summer with full implementation by the start of the 2016 school year.

Seasons of Change:
Now that the weather is changing and the temps are rising we want to remind parents to dress your child accordingly for outside play. Please include a hat, light jacket, and sunscreen. We will go out unless the weather is too hot, or if it rains. Dressing in layers is always a good idea with cooler temps in the morning and the day warming up by the afternoon. Please apply sun screen in the morning before you drop off your child and make sure to have a spray bottle and face stick labeled to leave at the center.. Please label all items.

Lilypad Learning Center is rated Level 5!
LilyPad Learning Center participates in the State of Iowa Quality Rating Scale. We are very proud that we have a Level 5 rating in all of our centers. Level 5 is the highest level a center can receive. The rating is based on education, staff qualities, health and safety practices and educational components. A huge congratulations to all our staff members for the continued hard work they do to provide above exceptional care for our families.